Animal Health
We offer a full line of animal health products.
After shopping us you will find that we offer very competitive pricing along with a deep variety to choose from. Look for specials or sales on various products.
Each of our Animal Health products come from very reputable manufacturers that stand behind their products. For any questions on adminstering shots, timing of appications, etc., please read all product labels or ask a sales representative.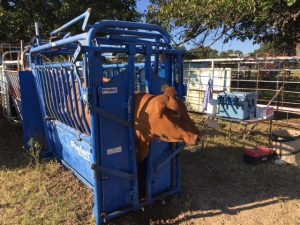 Just a few of the manufacturers that we carry:
MERIEL-IVOMEC
DURAVET
DECTOMAX
BOEHRINGER INGELHEIM
CYDECTIN
IVERMECTIN
ULTRA BOSS
SAFEGUARD
VALBAZEN (ORAL ONLY)
VETERICYN PRODUCTS
WORMER
Pour On
Injectable
Oral
VACCINES
LA 200
Lincomycin
Noromycin
Noromectin
Tylosin
Bio-Mycin
NOVARTIS
Virasheild 6 (10-Dose or 50-Dose)
6L5
6VL5
6VL5 HB
6VL5 HB Somnus
VIPSheild L5
Lepto Shield 5
Pink EYE Sheild XT4
Vision 7
PFIZER
One Shot
Bovi-Sheild
Tetanus Antitoxin
Rabies Rabvac
EQUINE VACCINES
INTERVET
Prestige V Havlogen
Encevac T With Havlogen
Encevac TC4
FORT DODGE
Fluvac Inovator
West Nile Virus
Equine Rhinopneumonitis
Rabies Rabvac
Tetanus Antitoxin